Works well underway at new commercial development within Blackpool Enterprise Zone
Posted on 22nd May 2017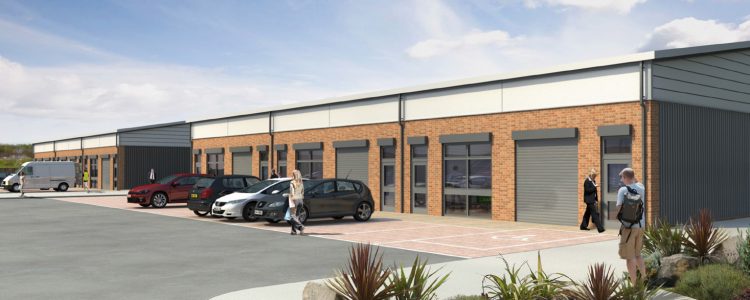 Works are well underway at Phase 1 of a new commercial development within Blackpool Airport Enterprise Zone at Blackpool Business Park. 40% of the new business units are already reserved with further talks ongoing for more space to be snapped up.
Phase 1 Enterprise Court which is due for completion in June, will comprise a series of 12 small business units suitable for workshop, warehouse and office use, measuring 750 sq ft each with additional mezzanine options. Further phases of the project on the 3.6 acre site will follow. Enterprise Court is 100% private sector funded and no public money is being used for the development.
Located on Amy Johnson Way, Enterprise Court is part of the Blackpool Enterprise Zone which is set to become a centre of excellence for the energy sector, including hosting the flagship Lancashire Energy HQ, a development by Blackpool & The Fylde College which is backed by £6.2m of Growth Deal funding and will provide a dedicated new training facility for energy technicians. The Zone is also home to Lightworks, where Blackpool Illuminations are manufactured and stored.
Rob Green, Head of Enterprise at Blackpool, Fylde & Economic Development Company said, "I am delighted to see this exciting development underway, it will make a great contribution to the success of the Enterprise Zone and I look forward to supporting prospective occupiers in applying for the Enterprise Zone business rates relief."
Cllr Mark Smith, Blackpool Council's Cabinet Member for Regeneration, Enterprise and Economic Development said, "2017 should prove to be a really exciting year to invest in Blackpool. The Enterprise Zone is a key part of Blackpool Council's economic strategy, already attracting over 400 jobs in less than a year and projected to create around 3,000 jobs in total.
"These new units are aleady proving popular, attracting new small businesses into the area that can benefit from the business rate relief available, creating jobs and boosting the local economy even further. This construction shows a real commitment from Robert Pinkus to the Enterprise Zone in what I believe will be the latest in a line of companies investing in the area."
The Blackpool Airport Enterprise Zone is a 144 hectare site incorporating the existing Category III Airport and surrounding commercial areas. It has the potential to attract up to 140 new businesses and 3,000 high-tech jobs over the next 25 years and this means for owner/occupiers of the new Enterprise Court units, subject to qualifying criteria, that they will benefit from business rate exemption up to £275,000 over a five year period, or generous enhanced capital allowances to businesses making large investments in plant and machinery.
Danny Pinkus, Partner at Robert Pinkus & Co said, "Initial interest in these new flexible business units has been very good and we are receiving a lots of enquiries about the development. These  multiple use units provide both attractive accommodation for small and/or new businesses and also represent excellent buy-to-let investment oppuntities, in a highly desirable, established designated employment zone. There are also opportunities to purchase through a Self-Invested Personal Pension (SIPP) which offers additional, attractive benefits to investors."
The units are each available at a sale price of £89,500 + vat and can be reserved immediately by paying a nominal reservation fee. Reservation fees are now being taken from purchasers for the units.
To download the brochure please click here: http://bit.ly/2dyRowz
All enquiries can be made to Danny Pinkus or Mark Harrison on 01772 769000 danny@pinkus.co.uk mark@pinkus.co.uk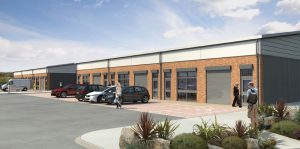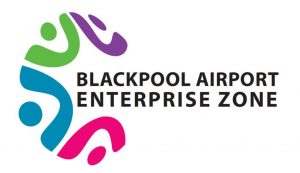 Share this article
Back To All News