Looking for Industrial Space in Poulton le Fylde?
Posted on 5th March 2018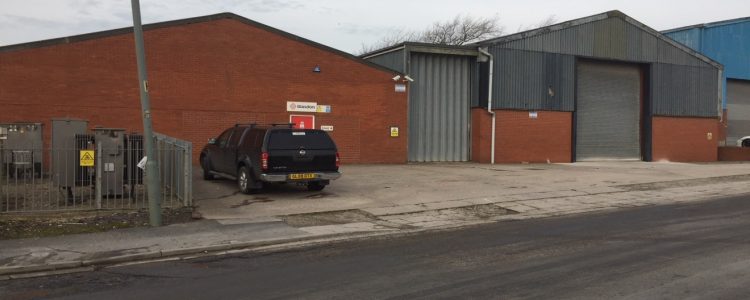 An industrial opening for sale/to let has come up at Poulton Business Park, off Garstang Road, Poulton le Fylde.
The hugely popular estate is a well-established industrial location serving the whole of the Fylde Coast and is approximately 5 miles from junction 3 of the M55 motorway.
Unit 4 Aldon Road comprises two interconnecting units offering a combined space of 8,334 sq ft.
The north unit is of steel portal frame construction with elevations of brickwork and profiled asbestos cladding under a pitched roof, incorporating 15% translucent roof lights. The property has a full steel framed mezzanine level and access is via a manually operated steel roller shutter goods door, which opens onto a concrete apron.
The south unit is of traditional brick construction under a light steel truss roof with corrugated asbestos roof sheeting. The steel trusses are supported on internal blockwork columns. Timber and stud partitioned offices are provided to the front of the premises with fluorescent strip lighting fitted throughout. There is a personnel door to the front elevation.
A lean-to with a timber constructed asphalt covered flat roof links the two units. There is a full height sliding steel goods door to this link section, which opens onto the concrete apron.
To rent Unit 4 Aldon Road is £30,000 per annum or to purchase the sale price is quoted at £300,000. For more information or to book a viewing please contact our Agency team on 01772 769000 or email mark@pinkus.co.uk
Share this article
Back To All News