New Fashion Boutique to Open in Preston
Posted on 19th August 2015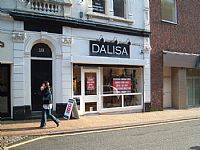 A new independent fashion boutique is set to open in the heart of Preston city centre.
The property at 21 Guildhall Street, Preston has been let on a new 5 year lease to a private tenant from BHS Properties Ltd. with Robert Pinkus & Co. LLP acting on behalf of the landlord.
The property fronts Guildhall Street within a parade of shops, close to its junction with Fishergate and the entrance to St George's Shopping Centre. The shop offers the new tenant 392 sq ft ground floor sales space, a full width window display and well-lit basement storage.
For more information on retail opportunities in Preston city centre, please contact our agency department on 01772 769000.
Share this article
Back To All News