New Clothing Retailer For Chapel Street, Southport
Posted on 23rd June 2016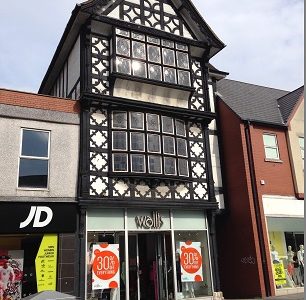 Southport Clothing Ltd. is set to open at 55 Chapel Street, Southport.
The retailer has taken a new 5 year lease from landlords Butt Bros & Cooke Ltd. Robert Pinkus & Co. acted on behalf of the landlord.
The former Wallis clothing store occupies a very strong trading position fronting pedestrianised Chapel Street and directly opposite the pedestrian entrance to Southport train station. Other occupiers in the immiedate vicinity include JD Sports, New Look, H&M, Boots and Marks & Spencers.
Share this article
Back To All News