Lancashire Building Society Moves to Poulton
Posted on 31st August 2016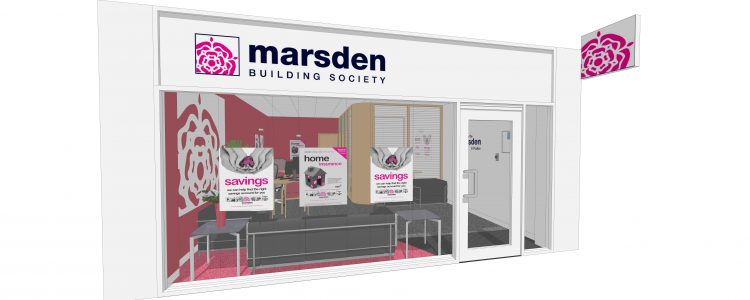 We are delighted to report that Lancashire's largest building society The Marsden is moving into Poulton town centre.
Established in 1860, Marsden Building Society will take the former Santander shop at Teanlowe Shopping. The Marsden has signed a 10 year lease from landlords E H Booth & Co. Ltd. Robert Pinkus & Co. LLP acted on behalf of the landlord. The new Poulton branch will open in October and will be the company's eighth office in the County alongside Garstang, Lytham and Clitheroe and will create four new jobs for the town.
The Poulton office will adopt Marsden's branch style replacing traditional counters with customer service desks, lounges and quiet areas for those who prefer a little more privacy. The Marsden's aim in removing the separation between customers and staff is that potential barriers are broken and creating a more approachable space for members to interact in.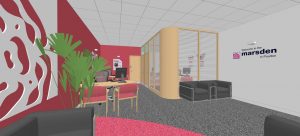 Heather Crinion, General Manager (Operations) at Marsden Building Society said, "We are delighted to move to a new location and continue, as a local mutual, to extend our branch high street presence across the North West. The Society has been interested in Poulton for some time. The town's continued support of local businesses combines well with our modern mutual style of service."
"Our Poulton team is looking forward to invite new members to the Society and bring a different approach to mutuality. Our new style of offices supporting a professional, conversational service and has had some great feedback in our other branch locations from both staff and members.  Members receive a truly personal service from an approachable, local and all importantly contactable team"
The Marsden delivers competitive products on the high street but the key difference is that you receive a truly personal service from an approachable, local and all importantly contactable team: local numbers, local people and local interests. An open door policy means no need for appointments just drop into any branch to open an account or discuss your savings, mortgage or home insurance needs.
Joe Assalone, Partner at Robert Pinkus & Co. LLP said, "The property is in a superb position in the heart of the shopping mall, central to all the amenities in Poulton town centre and benefiting from free public car parking. Marsden Building Society is a well-established and trusted Lancashire company which will be an asset to Poulton and we welcome the Marsden to the town."
Share this article
Back To All News