Increase in Property Enquiries as Confidence Returns to Market
Posted on 20th January 2014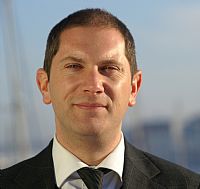 Robert Pinkus & Co. can report that the last quarter of 2013 was the busiest for several years and coupled with a robust start to 2014, are confident that this signifies a positive upturn in Lancashire's commercial property market.
Compared with the first two weeks of 2013, Robert Pinkus & Co. can report a substantial 40% increase in property enquiries made to their Preston-based office and Danny Pinkus, Partner at Robert Pinkus & Co. said, "Confidence is starting to return to the market and we are feeling optimistic about 2014's prospects. Not only have we had one of the busiest quarters in recent years, we are experiencing an increase in enquiries from companies who have been holding back selling their property, but are now thinking that the time maybe right to get their property on the market."
"This is a crucial and welcoming factor for the sustained growth of the County's commercial property market because as confidence returns, the market needs new property stock to meet the growing demand."
Increases in business investment and planning activity throughout the region will also help to drive forward the commercial market. Projects such as the long awaited restoration of Winckley Square in Preston city centre will help to bolster key commercial areas of the city and renew interest in existing property stock already on the market.
For example, since the news broke recently that funding has been secured from the Heritage Lottery Fund for The Winckley Square Project, Robert Pinkus & Co. have receive more than 10 new enquiries for five properties currently been marketed in the vicinity.
Danny Pinkus continued, "Whilst we don't want to get carried away, we hope that the signs of recovery continue in 2014 and that further supply of properties will come to the market to meet the demand that exists."
Share this article
Back To All News