HIMOR Group Welcomes Everyday Loans to Guildhall House
Posted on 10th June 2016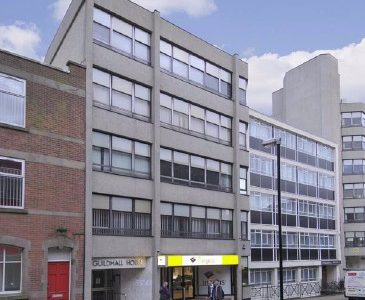 HIMOR is celebrating another letting success in its commercial property portfolio as Everyday Loans opens its 37th branch in Preston's premier office location, Guildhall House.
Unsecured personal loan specialist Everyday Loans has taken a 1,500 sq ft first floor suite and is in the process of fitting out the space before they welcome permanent staff to the building.
Guildhall House is ideally situated close to Friargate shopping centre in Preston town centre, conveniently close to the train station, bus station and parking facilities.
Commenting on the move to Guildhall House, Everyday Loans Chief Executive Danny Malone said, "Since 2006 Everyday Loans has offered a personalised service to its customers across the UK. Our new Preston branch will help us to continue our mission to provide a friendly and transparent face-to-face loan service in locations that best serve our customers' needs.
"Our Preston branch is a great addition to our Everyday Loans branch network, taking our branch network to 37 in key parts of the UK and we look forward to welcoming Preston residents to discuss their borrowing needs."
Paul Wrigglesworth, Senior Associate Director at HIMOR added, "We are delighted that Everyday Loans has chosen Guildhall House in Preston as their first new branch opening this year.
"The building offers 'best in class' office accommodation in a convenient, central location. We'll be working closely with Everyday Loans in the next few weeks to ensure their fit-out process runs as smoothly as possible."
HIMOR was represented by commercial property consultants JLL and Robert Pinkus & Co LLP and legal advisors Alker Ball Healds. The last two remaining suites at Guildhall House of 1,280 sq ft and 3,532 sq ft are available to view through HIMOR's agents.
Share this article
Back To All News