A Further Five Signings for Red Scar Business Park
Posted on 3rd June 2016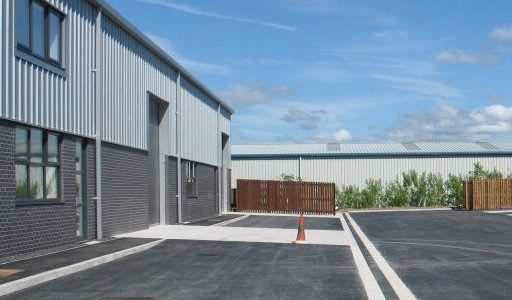 The popularity of Red Scar Business Park, Preston East, is showing now signs of abating as another five new tenants have been signed to the site in the past three months.
A22 Red Scar, a single storey office at 1,200 sq ft, has been let to Silver Mushroom Ltd, an online retailer selling fine cookware and quality branded kitchenware on a new 3 year lease.
Newline Communications Ltd has taken A71, a 1,343 sq ft business unit with a small office and ample parking on a new 3 year lease.
A single storey, 5,252 sq ft industrial unit with boardroom facilities (unit A127) has been snapped up by Framing and Manufacturing Supplies Ltd on a new 3 year lease.
Hallis Hudson has signed to 6,000 sq ft premises at C32 Red Scar on a new 5 year lease.
C44 Fulwell Court, part of the newest development on site, has been let to Emerald Stripe Ltd. trading as Green Thumb on a 5 year lease.
Robert Pinkus & Co. LLP worked on behalf of the landlord Tustin Developments Ltd together with joint local agents, Bailey Deakin & Hamiltons and HDAK.
Danny Pinkus, Partner at Robert Pinkus & Co said, "The popularity of units in the East Preston area continues and the quality and number of enquiries we receive for the available space at Red Scar Business Park remains high. It is a vibrant employment area for the surrounding community and continues to attract new businesess to the area because of its competitive rents, good quality business units and strategic positioning close to the 31a M6 junction."
Richard Hargreaves, Commercial Property Manager at Tustin Developments, the owners of Red Scare Business Park added, "We are delighted with the level of take up over recent months, which reinforces our decision, taken last year, to obtain planning consent and press ahead with further speculative new build business space in crating Ribble Court.
"We are already in advanced negotiations with several potential occupiers even though completion is not anticipated until the early Autumn. Units adjoining an attracted wooded landscape and with a newly created large pond will be available from 1,000 sq ft up to 8,000 sq ft.
For more information, please contact Danny Pinkus at danny@pinkus.co.uk
Share this article
Back To All News