East Lancashire Deaf Society Secures New Preston Base
Posted on 28th February 2018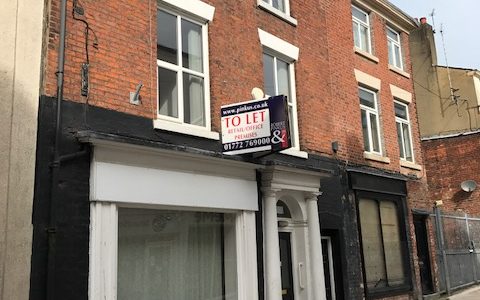 Robert Pinkus & Co welcomes East Lancashire Deaf Society, a Blackburn-based non-profit charity, who move into their new offices next week.
The charity supports different deaf groups across Lancashire with a diverse range of communication needs including British Sign Language (BSL) users, deaf/blind people, hard of hearing and partial hearing loss. The charity moves into former Age Concern premises at 30 Cannon Street, Preston. The team at Robert Pinkus acted on behalf of Age Concern in negotiating a new lease for ELDS.
The 1,196 sq ft offices are located close to Fishergate, Preston's main retail street and its associated amenities, and close to Winckley Square, the city's commercial district. The office is located within the Winckley Square Renovation Project and sits on a newly pedestrianised street.
For more information on available offices in Preston city centre, you can access our Property Search here or contact our Agency team on 01772 769000.
For more information on East Lancashire Deaf Society please visit: http://www.elds.org.uk/
Share this article
Back To All News